Welford Engineering's Commitment to Community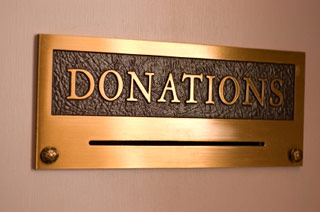 Welford Engineering understands the importance of giving back to the community in which it operates. Larry Welford and his staff firmly believe in the value and enrichment that non-profit charitable organizations bring to the community and frequently lend their support to ensure that area non-profits are able to continue to serve the community.
We Make Monetary Donations
Each year the firm makes annual donations to several local charities and non-profit organizations, including:
Community Foundation of the Rappahannock River Region
Rappahannock Area YMCA
Rally for a Cure benefiting the Susan G. Komen Breast Cancer Foundation
Spotsylvania Stars & Stripes Spectacular
Rappahannock United Way
Thurman Brisben Center
Additional contributions over the years have been made to charities such as:
Area 11 Special Olympics
Wounded EOD Warrior Foundation
Injured Marine Semper Fi Fund
Fredericksburg Area Food Bank
American Cancer Society
American Heart Association
Boy Scouts of America
Youth sports team sponsorships
Various school events
We Donate Our Time & Talents
THE THURMAN BRISBEN CENTER: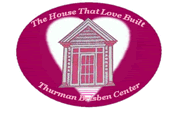 Welford Engineering donated it's time and expertise pro bono to take the Thurman Brisben Center from conceptual plan to completed facility. Welford Engineering developed concept plans and zoning submissions for 5 separate potential sites over a one year period. We continued to provide land surveying, site/civil engineering and construction phase services until the completion and dedication of the Thurman Brisben Center in 2005. With the help of all of the regional localities and supporters, the Thurman Brisben Center provides nearly 16,000 square feet of housing, including an 80-bed resident facility, private staff offices, a computer lab, training and teaching facilities, meeting rooms, and 8 family units for parents and children.
MICAH ECUMENICAL MINISTRIES COLD WEATHER SHELTER: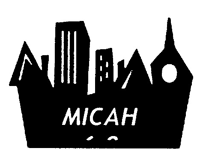 The Ministry is a group of 8 Fredericksburg churches that serves the needs of the chronically homeless. It is currently proposing to use an empty school building on King's Highway (Route 3) owned by The Rappahannock Area Community Services Board as a temporary shelter for the homeless during cold weather months. Welford Engineering reviewed the zoning, boundaries, parking, trip generation, and utilities availability for the site and then prepared the Generalized Development Plan. The GDP is being used to obtain a Conditional Use Permit for the project.
Employees Make a Difference
Welford Engineering considers itself fortunate to have an extremely generous staff comprised of individuals committed to supporting the needs of less fortunate members of our community. Each year employees donate to the Rappahannock United Way, Toys for Tots, and the Leukemia & Lymphoma Society. They also choose to adopt a family from the Thurman Brisben Center each Christmas.
Welford Engineering and employees work
together to make a difference in special times of need…
Welford Engineering contributed $2,500 in employee and matching corporate donations to the following charitable organizations after a tsunami devastated Indonesia in 2004: American Red Cross, Salem Fields Community Church, Wilderness Community Church, International Mission Board, and UNICEF.
Welford Engineering donated $2,200 in employee and matching corporate donations to the following charitable organizations after Hurricane Katrina hit the United States in 2005: The American Red Cross, the Salvation Army, Noah's Wish, ASPCA Disaster Relief Fund, and Wilderness Community Church. In addition to the monetary donation, Welford Engineering purchased supplies for 20 flood buckets which the employees assembled and sent to the devastated areas.