Methodology
All projects at Welford Engineering begin with two fundamental building blocks upon which a successful project begins to evolve:

(1) We will develop a full and complete understanding of the client's requirements, goals and expectations for the project. With this understanding, the staff provides a scope of services, definition of deliverables, and a schedule of milestones to meet these requirements.

(2) We will collectively decide who will be the Project Manager to provide leadership, management, and accountability for the project and to effectively communicate with the client.
Our Project Manager will develop a work plan that identifies the key tasks to be completed, will assign the best available resources to advance the project, and will establish project milestones based on the requirements, goals and expectations of the client. The Project Manager will communicate the overall plan to the client and, once agreed upon by the parties, the project is internally kicked off. Our Project Manager is the key point of contact with the client throughout the entire project. He or she will continuously monitor the status of the project, ensure that tasks have been completed or are ongoing, and confirm when project deliverables can be expected.
Just as important as the team's internal management, the management of the project externally is significant as well. Effective and timely communication with the client, contractors, attorneys, consultants, and local, state and federal permitting agencies, planners, engineers and staff is paramount to a well coordinated, designed and timely project. Comments and revisions to the project from the third party reviewers are promptly reviewed, addressed by making changes as necessary, and responded to in writing. Face to face meetings are facilitated when appropriate to resolve issues in the shortest amount of time.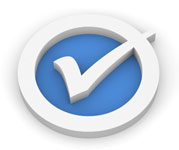 A project is complete when it is fully coordinated, all reviewers are satisfied, the client's goals have been met and the project is approved.